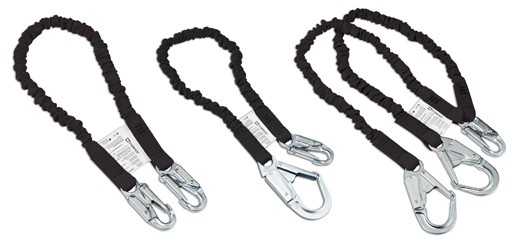 Affected products
Black Dyna-Yard Lanyard with Silver or Gold Hardware
Product description
This recall involves the Dyna-Yard energy-absorbing lanyards. The products are black with silver or gold hardware and have manufacturing dates between October 2018 and March 2020. The manufacturing dates and part numbers can be found on a label under the Velcro strap.
The following part numbers are affected by this recall: FP758116, FP758136, FP758146, FP7591116, FP7591336 and FP7591446.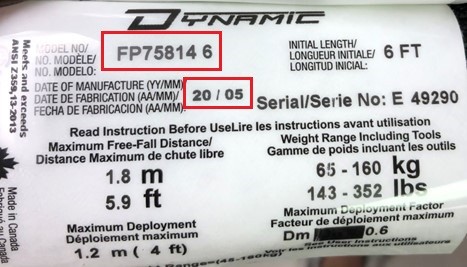 Hazard identified
The lanyards do not meet CSA specification requirements and can produce higher than expected maximum arresting forces and deployment in the event of a fall, posing an injury hazard.
As of June 30, 2020, the company has received no reports of incidents or injuries in Canada.
Number sold
Approximately 4347 units of the affected product were sold in Canada.
Time period sold
The affected products were sold from October 2018 to March 2020.
Place of origin
Manufactured in Canada